Transland Group Receives Palletways Platinum Award for 4th Year Running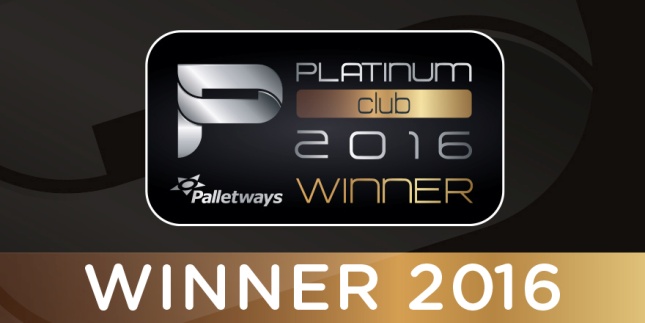 Transland Group, founding member of PalletXpress, has retained the Palletways Platinum Award for the fourth year in a row, for its dedication to service excellence in the Dublin area.
Palletways is Europe's largest pallet network, with 11 depots across 20 European countries. Platinum status is awarded to members who have demonstrated excellence across a wide range of criteria, including operational performance and commitment to customer service. Only 25 of the network's 109 members were awarded Platinum status at the 2016 annual Palletways UK and Ireland Conference.
Based in Dublin and the UK, Transland Group has been a member of PalletXpress since its inception in 2004, and covers the South Dublin area (including Bray) for the network.
Kieran Conlon, Managing Director of Transland,Group, said of this year's achievement:
"We are delighted to remain one of Palletways' top members. This award reflects the high standards we have set for ourselves across our entire business. It also assures PalletXpress members of Transland's commitment to service quality."
For more information on Transland Group, please visit www.translandgroup.com.

Media Contact: Fiona Williams (fwilliams@translandgroup.com)