PalletXpress Corporate Day 2016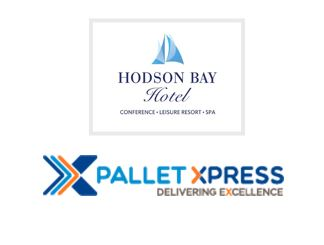 The 2016 PalletXpress Corporate Day was held in the beautiful and majestic Hodson Bay Hotel, located in Athlone on Saturday 24th September.
The feature-packed day kicked-off with pre-meeting tea and coffee refreshments before the main address, which featured a variety of topics on the agenda, including:
An interesting and very informative marketing presentation by our friends at H&A
A formal address by our Managing Director, Tom Carr
An overview of our brand new corporate IT System, followed by a Q&A session
When the formalities were over, it was time to let our hair down and enjoy the hospitality and amenities provided by the hotel, including a delicious three-course meal and a beautiful selection of wine.
Suffice to say, an amazing time was had by all, and as such, PalletXpress would like to thank everyone who attended the Corporate Day and would also like to extend our sincerest gratitude to the Hodson Bay Hotel and its fantastic staff for making the day run effortlessly on-track and so smoothly.